What is Earthaven?
In this video, Earthaven Fire Keeper, Steve Torma, answers the question "what is Earthaven to you?".
Transcription for What is Earthaven Video
Debbie: OK so what's Earthaven to you?
Steve Torma:
Well when I think about Earthaven and what is the role of Earthaven in the world today, I think of a famous quote from Thomas Berry who was famous for saying "The historical mission of our time is to reinvent the human at the species level."
That the depth of the changes that we need to make in order to become a viable species and create sustainable culture is very very deep and Earthaven is one of these places on the planet that is most grappling with this question of what's the range and depth of things that we need to do differently in order to evolve as a species.
evolve, sustainable culture, Thomas Berry, viable species
---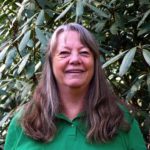 Debbie
Debbie Lienhart has been an Earthaven Ecovillage member since 2008 and is a Director of Earthaven's School of Integrated Living.
---