Under One Roof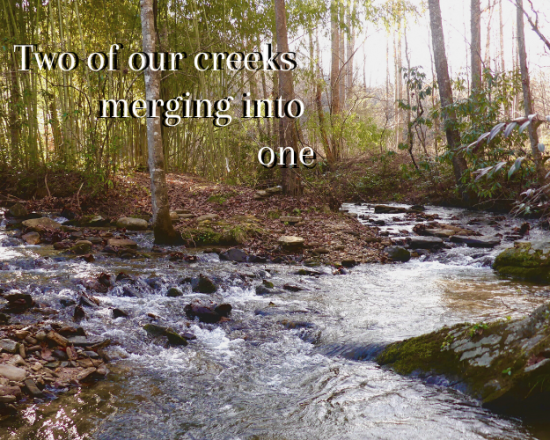 This fall marks a new beginning in the life of educational programming at Earthaven. Two of the village's educational organizations have merged. Culture's Edge and School of Integrated Living (SOIL) are now one. Read on to learn more of their histories and how the merger evolved. 
 Culture's Edge was founded in 1996, two years after Earthaven. Early Earthaven members studied the skills needed to develop an ecovillage and then taught those skills at Earthaven. Culture's Edge became a regional leader in permaculture, natural building, and healing arts training, attracting students and apprentices from around the world to study at Earthaven. Culture's Edge continued offering workshops over the years, though the number declined over time as instructors moved away and new organizations started providing educational programs in the region. 
 In 2013, NikiAnne Feinberg and Lee Warren co-founded School of Integrated Living (SOIL), an educational organization and social enterprise that teaches whole-life skills for a radically different and sustainable future. SOIL aims to populate the world with empowered, skilled, and conscious leaders dedicated to creating regenerative change and healthy relationships. 
 In 2019, Culture's Edge started rebuilding its board after Earthaven's restructuring process was complete and more community energy was available for creative educational endeavors. Over the years, the idea of developing online education had been swirling in the village as a way to more diversely address Earthaven's educational mission and boost the local economy for community members. The revitalization of Culture's Edge couldn't have come at a more apropos time to pursue online education.
 In this COVID-19 era, SOIL had to cancel all of its 2020 in-person programs and the outlook for 2021 is still uncertain. With the strong team that SOIL has cultivated over the years and a new website equipped with the technology needed for online programs, plus the fact that several people were involved in both organizations, the obvious question was…why not consolidate resources and efforts by placing in-person and online educational offerings under one roof? So they did. 
 With the merger, Culture's Edge continues to be a non-profit organization focused on Earthaven's mission and SOIL is the educational face of Culture's Edge. Educational opportunities at Earthaven are poised to reach audiences further afield. The casting of a wider net couldn't come at a better time, as the sustainable way of life at Earthaven is becoming more relevant in light of many of today's systemic challenges.
 Stay tuned for the rollout of SOIL's new website, as well as its newest programs: a free audio podcast, new online workshops, and virtual tours of our village. 
 In the meantime, check out SOIL's in-person 2021 programs by visiting the current SOIL website or sign up for the December 6 Virtual Village Tour on the Earthaven website. To get the latest news about SOIL's programs, subscribe to SOIL's newsletter.