News notes – Spring 2009
It's been nearly a year since our last newsletter.  Much has been going on at Earthaven despite our silence!
Bruce, Rudy, Alice, Eva, Julie, Johnny, and Mana have become full members!
Culture's Edge hosted a wonderful Village Harvest Festival last fall and are looking forward to the second annual festival on October 12, 2009.
Arjuna's beautiful Leela house is nearing completion and is getting its final coat of interior plaster this summer.
Ivy and Michael celebrated their wedding at Earthaven!
Useful Plants Nursery cleared an area in the old campground for a nursery expansion. The fruit trees have moved in, with many more plants to come.
The Forest Children took their spring play, Fantasia, on the road this spring, performing at the Lake Eden Arts Festival (LEAF).
The Pokeberry building at Village Terraces is complete, with Bob, Debbie, and their two fuzzy house cats in residence. (see article)
Geoff and Debbie cleared a site for an orchard near the new campground and are busy planting apple trees and ground cover crops.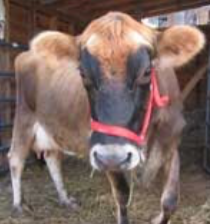 Imani farm has a new Jersey cow named LC (Large Cow), who produces most of the milk for Earthaven. Imani and Yellowroot farms are raising pigs, and three neighborhoods have new bee hives.
At Gateway farm, the five Shetland ewes had nine new lambs, and after completing the Pokeberry building, Brian and Farmer are building new homes for themselves in the Gateway neighborhood.
Gateway Farm, Imani farm, leela, orchard, pokeberry, useful plants nursery, village harvest festival, Village Terraces, wedding