Yellowroot CSA Begins Second Year
By Andy Bosley and Julie McMahan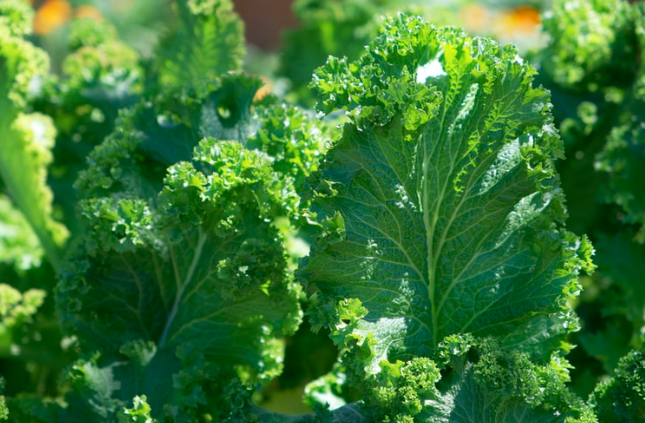 This is the second year of operation for "Yellowroot Farm," the half-acre Community Supported Agriculture (CSA) farm we operate at Earthaven. This year we have 20 shares, five more than last year. We plan to grow food for the Hut Hamlet Kitchen and its 15 or so members as well. Our new name, "Yellowroot," reflects a part of our sacred landscape at Earthaven. We love the yellowroot plant, which grows abundantly along Taylor Creek (less than 100 yards from our farm), because of the plant's beauty and medicinal value.
Over the winter we built a large, 14 x 30 ft. greenhouse, designed around our great find of 8 large recycled 4 x 7 ft. windows. The greenhouse, financed by the two of us, was built by Mihaly, Robert, and Andy, with the site cleared by Cailen, and the lumber felled and milled on the land.
Starting plants in flats in the greenhouse has allowed us to get an earlier start with many more plants this year. Last year folks received kale, collards, lettuce, chard, dandelion greens, potatoes, tomatoes, summer squash,okra, beets, carrots, onions, garlic, peppers, turnips, and beans. This year the season will go into the fall and shares will include sweet potatoes, several varieties of winter squash and pumpkins, corn and some of our homemade kraut and pesto.
The season is now fully upon us, requiring long and wonderful days both in the field and the greenhouse. It feels so wonderful to have our hands in the dirt again! We have been working hard since mid-February filling the greenhouse with baby plant starts, getting the soil ready for planting, setting up irrigation, and making fence repairs. We have a variety of yummy greens already in the field that will be ready for harvest in mid-May.
We appreciate that our shareholders support local, sustainable, biodynamic agriculture. We believe this choice is crucial to creating positive change in the world, here and beyond! It gives people the opportunity to eat fresh and vital food, know who's growing their food and where it's coming from, the opportunity to learn about organic and biodynamic growing techniques, and much more.
If you'd like to help, Yellowroot Farm can use donations of large clean baskets, large plastic bins (2'x3′ or so), portable coolers, a digital camera, a chalkboard and chalk, volunteer labor, Leaps (Earthaven's alternative currency), and of course money to help us keep doing what we love.
Andy Bosely, biodynamic, CSA, donations, Greenhouse, hut hamlet kitchen, Irrigation, Julie McMahan, Yellowroot Farm