Coffee Hour Market
Coffee Hour was started by Earthaven member Suchi in the summer of 2009. She was looking for a way to increase social opportunities and support the village economy. One picnic table outside the Trading Post held the coffee, tea, muffins, goods for trade–and all of us.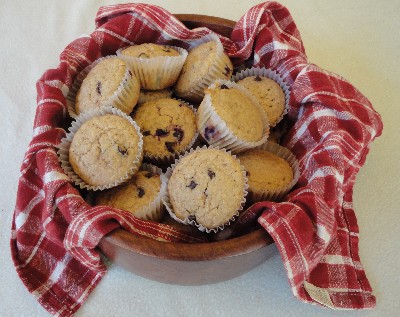 Every Tuesday morning for over two years, friends and neighbors have gotten together, rain or shine, freezing or scorching, for a social event with a different flair from the nighttime gatherings.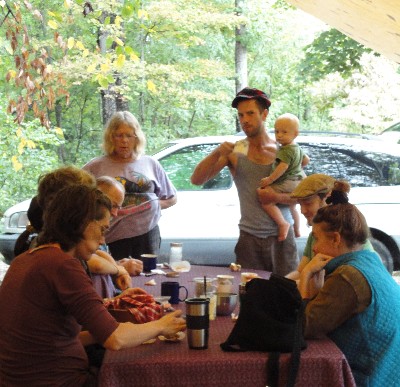 We now fill two tables with food and one or more with people, often with kids playing all around.
Here is the impressive list of foods available for sale or trade at the most recent Coffee Hour, all grown and/or produced right here in our valley: goat milk, goat yogurt, goat cheese, sunflower spelt bread, sourdough pumpernickel bread, sesame flax crackers, sweet red peppers, a wide variety of hot peppers, okra, shiitake and oyster mushrooms, onions, garlic, figs, fig preserves, potatoes, sauerkraut, eggs, kombucha, coffee, tea, and lemon poppy seed muffins. Some star highlights from the past include chocolate pies, lacto-fermented mustard, handmade jewelry, and pesto.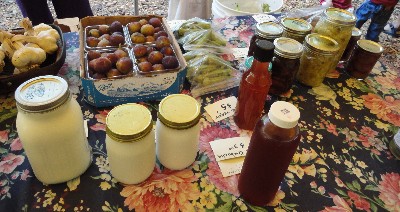 I have always liked attending this morning gathering, enjoying its unique feel. Now as a new mom who can rarely make it to events past an 8:00 PM bedtime, I have an extra appreciation for people getting together in the morning. I take this time to sell my baked goods, buy foods I don't grow or make myself, drink my weekly cup of coffee, visit with folks, and get what Geoff Stone (very regular coffee hour attendee) calls "The Buzz" of the village. Also known as gossip, news, or keeping up to date, I consider this an important part of community life.
When the weather turns cold we will continue meeting through the winter inside the toasty Council Hall. But for now join us any Tuesday morning starting at 9:00 under the canopy in the village center. We'd love to have you!